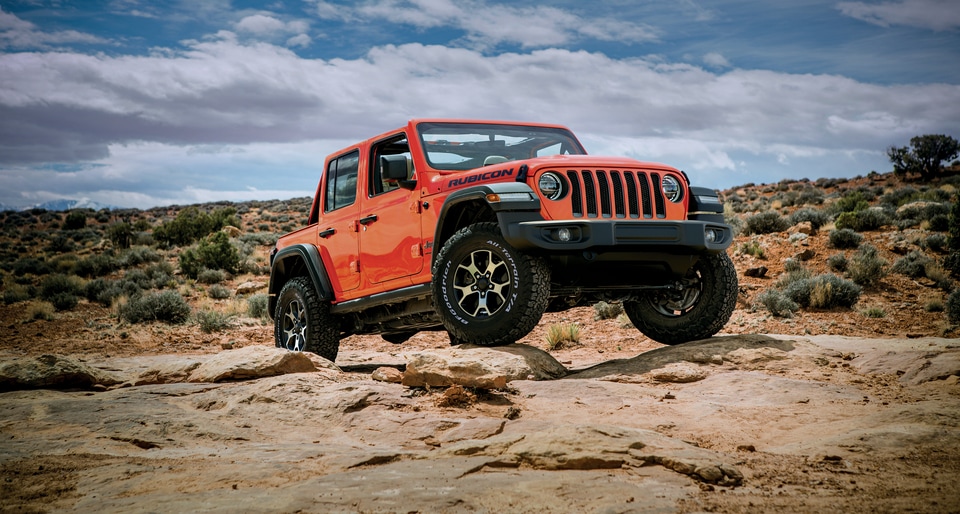 Ford Bronco vs. Jeep Wrangler
An Inside Look Comparing Two Exceptionally Powerful Adventure SUVs
Are you in the market for a new adventure SUV in Phoenix, AZ? Here at LiftedTrucks, our team is here to help you answer the call and find the right vehicle for you. With so many capable options to choose from, it can be hard to determine which adventure SUV is best suited for your unique lifestyle. In this comparison, we'll be looking at two of the industry's top rated SUVs - the 2021 Jeep Wrangler and the 2021 Ford Bronco.
This competitive comparison will take a look at how the upcoming 2021 Ford Bronco stacks up against the 2021 Jeep Wrangler. Both are exceptional options that lead the field of adventure SUVs in Mesa, AZ, but which model is best for you?
High-Level Specs
Starting price is always a good place to start when comparing two vehicles. In this case, both adventure SUVs are affordably priced, with the 2021 Jeep Wrangler coming in at $28,295, and the 2021 Ford Bronco at $32,660. Although the Ford Bronco has a higher MSRP, the soon-to-be-released Bronco is significantly redesigned and improved from last years model. Not to take away from the new Jeep Wrangler, but the 2021 Bronco features a local hype train that's unparalleled.
With that being said, the base three-cylinder engine in the new Ford Bronco is rumored to be weak. With a standout new SUV like the 2021 Bronco, Ford requires that to buy more and upgrade to get all of the class-leading bells and whistles. Although this model boasts more all-terrain capabilities than most SUVs on the roads in Glendale, AZ, the new Ford Bronco lacks in equipment and style on lower trim levels. The Jeep Wrangler, on the other hand, comes standard equipped with a wealth of innovative tech that's born and bred for the off-roads in Arizona.
Side-By-Side Comparison of Features
Both the new Jeep Wrangler and Ford Bronco have a lot of offer. Not just under the hood, but these adventure-ready SUVs come standard and available with all types of rugged equipment including:
Bronco vs. Wrangler
Bluetooth - Standard vs. Standard
Satellite Radio - Standard vs. Available
Cruise Control - Standard vs. Standard
Parking Assistance - Standard vs. Available
Ventilated Seats - Not Available vs. Not Available
Keyless Ignition - Standard vs. Standard
Sunroof - Available vs. Not Available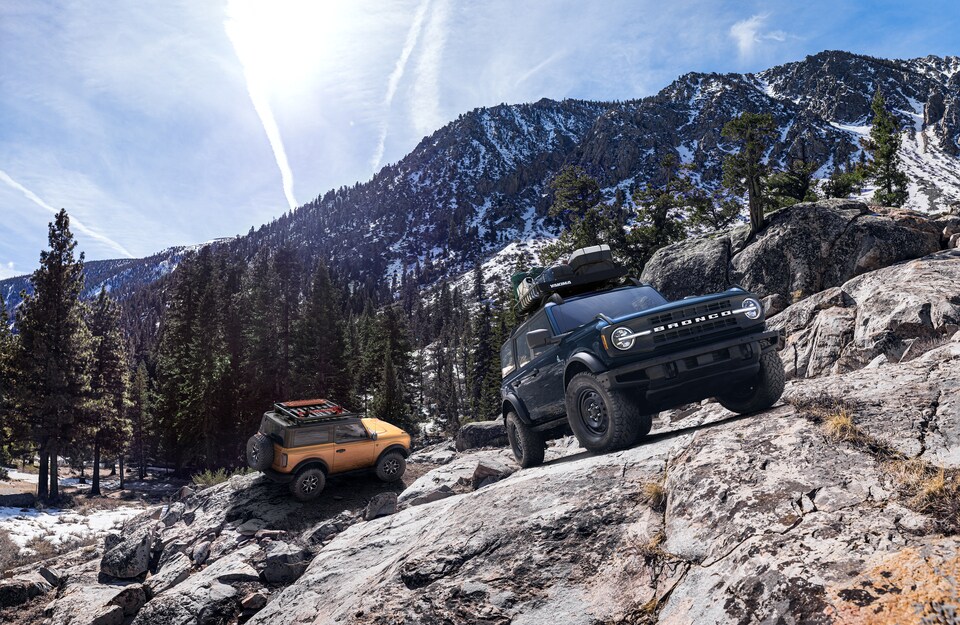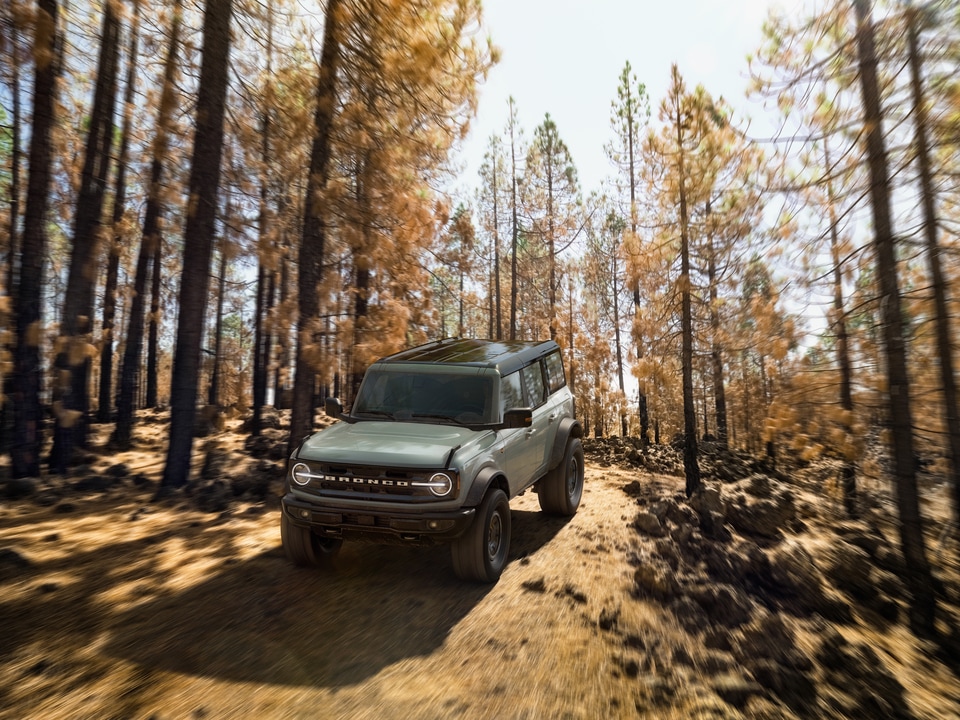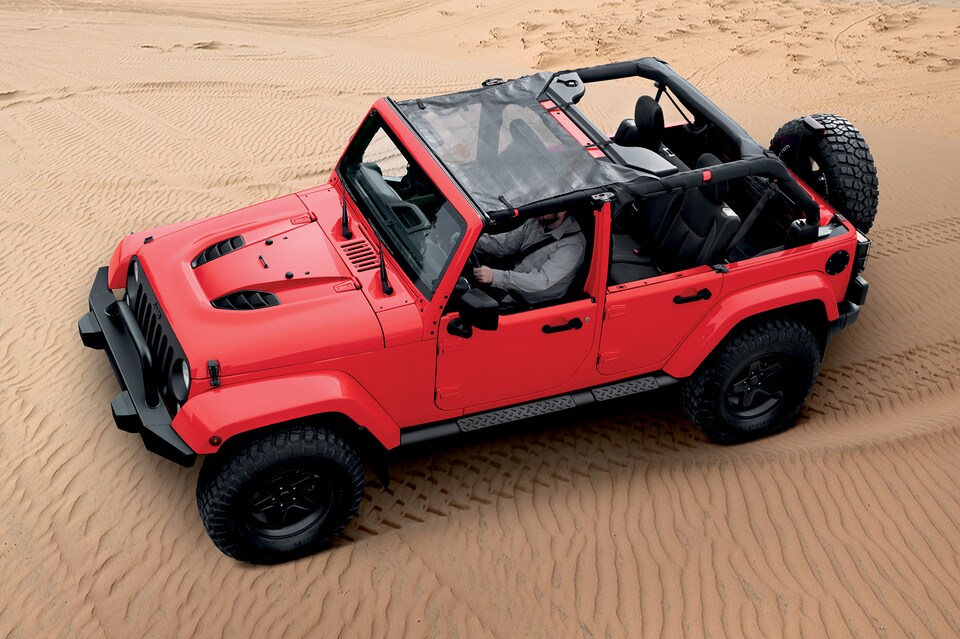 Power & Fuel Economy
Every adventure SUV in Glendale, AZ, requires the utmost power to help get you up and over every mountain top. Looking at all the capable off-road SUVs in the area, there are only two particular models at the tip of the iceberg. The new Jeep Wrangler and Ford Bronco are engineered for the roads less traveled, and when compared side-by-side, it's easy to see just how similar these two vehicles are:
Bronco vs. Wrangler
Engine Horsepower - 270 vs. 295
Engine Torque - 310 vs. 260
Engine Displacement - 2.0-liter vs. 3.0-liter
Drivetrain - All-wheel drive vs. Four-wheel drive
Transmission - Eight-Speed Shiftable Automatic vs. Six-Speed Manual
Wheels - Painted Alloy Wheels vs. Painted Steel Wheels
EPA-estimated Fuel Economy - N/A vs. 25 mpg hwy
Fuel Capacity - 16.0 gal. vs. 17.5 gal.
Ground Clearance - N/A vs. 9.7-inches
Seating Capacity - Five vs. Four
Schedule a Test Drive in Phoenix, AZ
To help you determine which vehicle is right for you, we recommend setting up a test drive. Because the new 2021 Ford Bronco isn't out yet, we encourage Mesa, AZ, drivers to first test drive the new Jeep Wrangler. For more information and to learn how you can reserve your spot to test drive the new Ford Bronco, please call, click, or contact us online at Lifted Trucks. We look forward to meeting you!