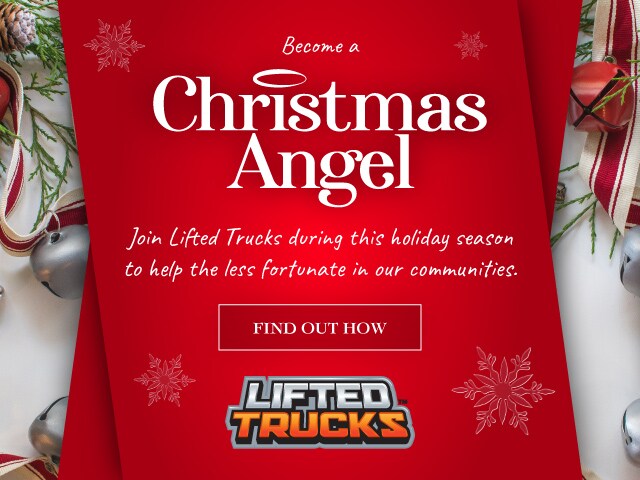 Here's How
1) Stop by the Christmas Angel tree at one of our four Lifted Trucks locations.
2) Take a tag off the tree.
3) Give your tag number to the receptionist so she can take your name and phone number.
4) Find the gift.
5) Then return it to the same location unwrapped and let the receptionist know so she can mark that your tag was completed.
For tags that were not turned in, we have the forgotten angel program. This is where you buy any gift for any age and return to the store so they can be used for any tags that were not turned in by the deadline.