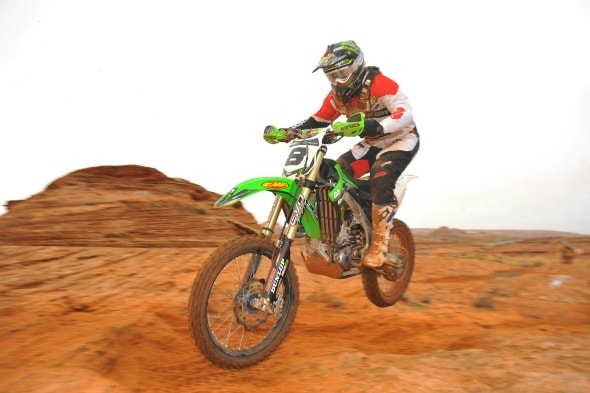 Destry Abbott is a 10x national champion motocross competitor. He pushes himself and his equipment to the max. That's why Destry and his son Cooper Abbott chose Lifted Trucks.
But what you may not know about Destry is that in May of 2016 he was diagnosed with leukemia.
No Challenge … No Change
"To compete you constantly need to challenge yourself.
Challenge yourself to go to the extreme edge.
Pushing your abilities
Pushing your body and
Pushing your equipment.
That's the only way to stay on top—to win a championship.It's not just about durability and speed, it's about hard work, precision and trusting your equipment.
That's why I chose Lifted Trucks" ~ Destry Abbott
Cancer X2
In 2016, Destry was completing some practice laps before the Orofino Logger-Cross in Idaho when he found himself in unusual pain and out of breath. He hadn't crashed nor had he done anything overly strenuous. He's no stranger to pain, but what he was experiencing was mystifying.
After two days and a battery of test at Banner Thunderbird Hospital in Glendale, AZ the diagnosis came back … Leukemia.
Destry is a champion on the track and his approach to this off-track challenge was no different. He was going to train to destroy leukemia in his body. With the support of his wife, kids and fans he was spurred on to overcome the illness.


The Second Diagnosis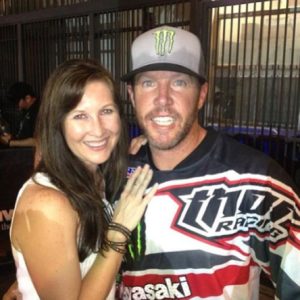 Unfortunately, three months after his fight with leukemia started his wife Charlotte was diagnosed with breast cancer. Neither one of them is a quitter.
Together they battled and have moved toward total recovery.But Destry will tell you that fighting cancer, "... was tougher than I ever thought it was going to be." "It's the hardest thing I've ever been through."
Destry took two years off of the race circuit to regain his health and help his wife recover from her cancer diagnosis.
At age 45 he returned to the track with his son Cooper and raced at ISDE and did better than most people expected. His son Cooper won a gold medal and Destry finished in the top 5.






Helping Others
For the past 16 years, Destry has also trained other aspiring racers to find their groove and train to become champions.


Destry Abbott Training Center

Since 2003 Destry has run the DA8 Training Program in Phoenix.
DA8 Training offers a wide variety of services ranging from one on one coaching, bike setup consulting, athlete nutrition, physical fitness routines, group classes and clinics to week-long boot camps complete with room and board.
Destry is proud to pass on what he has learned to train future champions. And we're proud to have Destry as a friend of Lifted Trucks.
Lifted Trucks … Work Hard. Play Hard. Drive Harder.
Learn more about Destry and his family:
Illness and Recovery Stories: